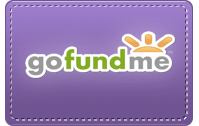 What would you do if you were told that your daughter's cancer behavior is so rare, there isn't enough data on it? Then what if you found yourself in one of the biggest cancer research hospitals only to find out your medical insurance would only cover a portion of it, leaving you with a huge out-of-pocket expense?
The sad reality is that cancer treatments are so expensive. Yet, any family member would do anything to get the best treatment for their loved one.
So, here we are with our attempt to raise enough money through GoFundMe. Most of it will go to a Bone Marrow Transplant which is practically not supported by our insurance.
Hoping for every kind of support.